Ronald McDonald House Charities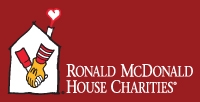 Team RMHC runners train, run and raise money to support the children and families served by Ronald McDonald House Charities.
Every year, RMHC and its local Chapters give more than 7 million children the strength to persevere as they run their own marathons, fighting illness and injury throughout months (and sometimes years) of hospital visits, surgeries and outpatient recovery. RMHC does this by giving them perhaps the best medicine of all, their families.
Over the past 8 years, more than 1,800 Team RMHC runners have raised more than $2.8 million to support Ronald McDonald House Charities, effectively helping thousands of children heal.
Please join Team RMHC
To find out about the benefits of becoming a Team RMHC runner, and to learn about your fundraising commitment to Ronald McDonald House Charities, please go to our Team RMHC homepage: www.rmhc.org/chicagomarathon
(C'mon… YOU CAN DO THIS!)
Already registered?
If you have already registered for the Bank of America Chicago Marathon and would like to support the children and families RMHC works so hard every day to serve, please contact Renee Halpin, who will warmly welcome you to Team RMHC: renee.halpin@rmhc.org
Where the money you raise, goes
Ninety cents of every spent is used to fund programs globally, supporting programs like Ronald McDonald Houses, Ronald McDonald Family Rooms, and Ronald McDonald Care Mobiles.
To learn more about each of these programs, click here: www.rmhc.org/what-we-do
About RMHC
Ronald McDonald House Charities creates, finds and supports programs that directly improve the health and well being of children. Through its global network of local Chapters in 57 countries and regions, RMHC provides stability and vital resources to families so they can get and keep their children healthy and happy.
All RMHC supported programs provide a bridge to quality health care and give children and families the time they need together to heal. For more information about RMHC, visit rmhc.org, follow RMHC on Twitter (@RMHC), or like RMHC on Facebook (facebook.com/RMHCGlobal).